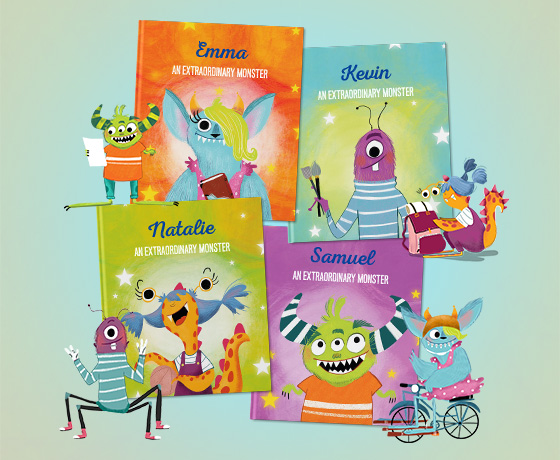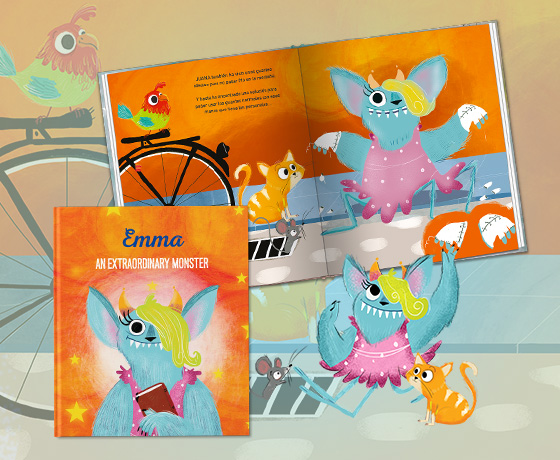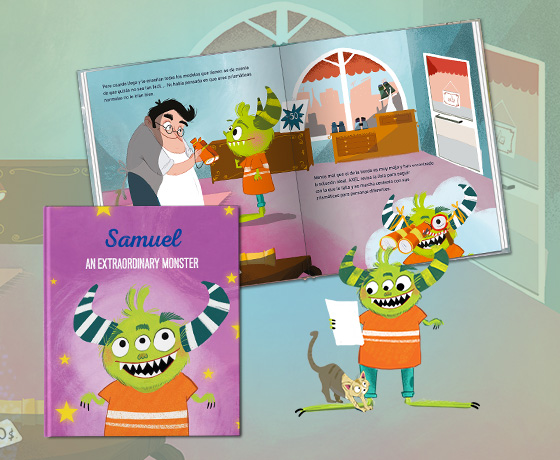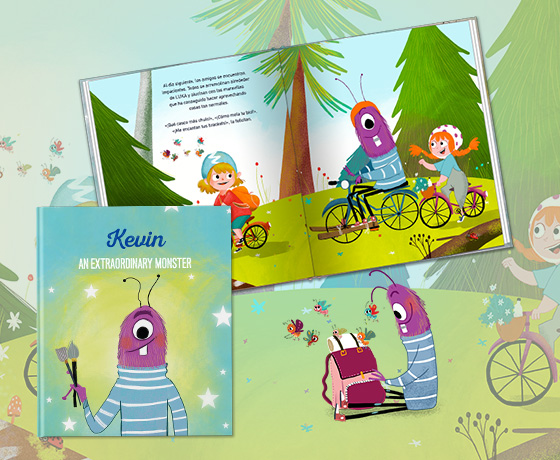 An extraordinary monster
This personalized book tells the story of a fun-loving monster who doesn't quite fit in with the rest. Little readers will learn that with some resourcefulness and creativity, anything is possible. Diversity is rich!
- For little monsters from 4 to 6.
- 28 personalized pages —you choose your monster!
- Encourage acceptance of others and excitement for self-improvement.
$34.90

This book is a must for little ones. It helps them understand the concept of diversity. We're all different and unique.
JONATHAN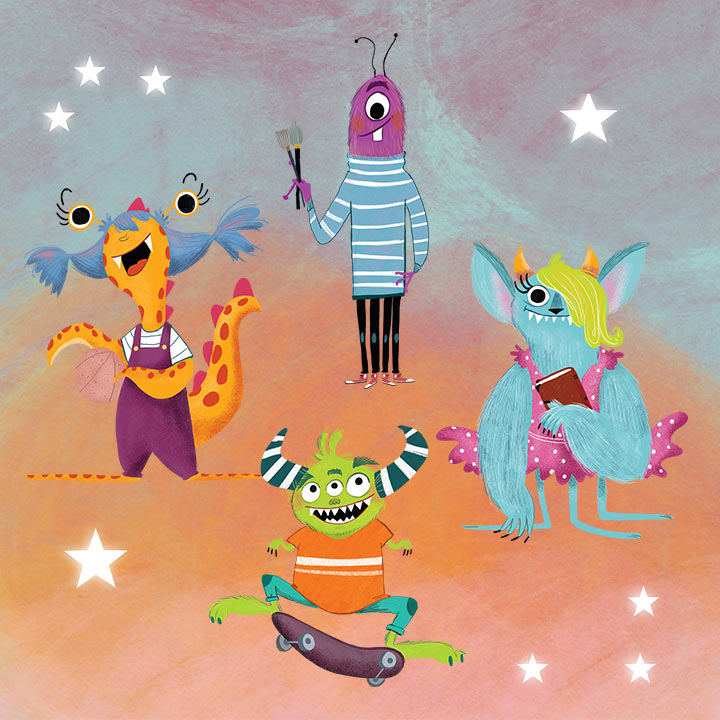 One story with 4

monsters to choose from
Your little ones will discover the delight of being special. They'll learn that we're all different, and that diversity is normal. Plus, they'll get excited about what makes them different!
Help your little ones overcome any challenge they face
Kids will learn that obstacles and differences can always be overcome. We just have to have a positive outlook and learn to make the best out of each situation all while having fun!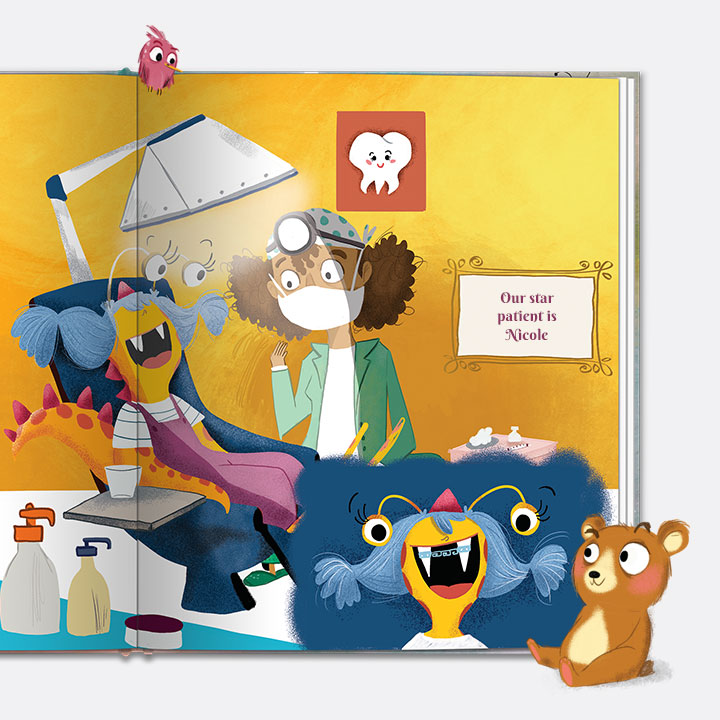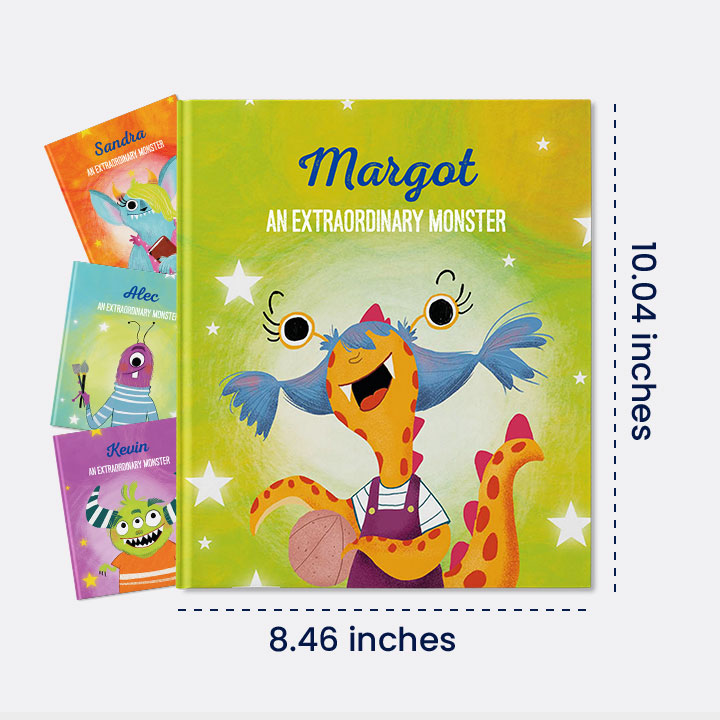 Hand-made books that will last a lifetime
Available in 4 remarkable color choices. Get a personalized, impact-resistant hard cover or a soft cover that little ones can easily flip through.
That priceless
moment
when a child realizes they're the star of the story.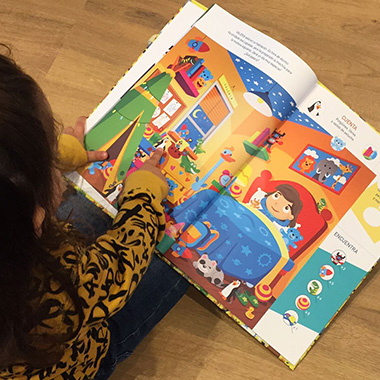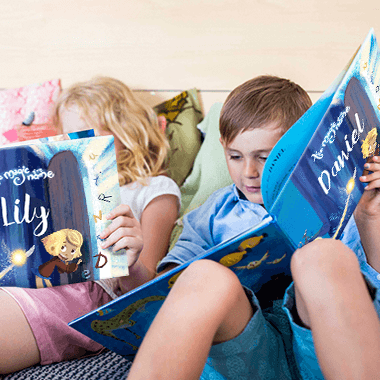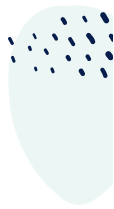 Making families happier, every day...
The monsters were all the rage at our house! We bought two books with two different monsters for our kids. They loved it!

MICHAEL

A book about overcoming challenges, perserverence, wit, creativity, and inclusion... essential it today's world. Highly recommended!

ALEXIS

Recommended reading to build self-confidence, positivity, and to learn the importance of having fun! These are very important values for our kids.

JEANINE

This story is a must-have in today's world. 100% recommended.

CAROL

This personalized book is truly unique. We love it!

JEREMY

This book is fun, different, and full of values. The whole family loves it!

MARIAH
I love the monsters with the horns and three eyes!

XAVIER, 6

I like the monsters.

ALBA, 5

My favorite monster is the one in the polka dot dress!

BEATRICE, 6