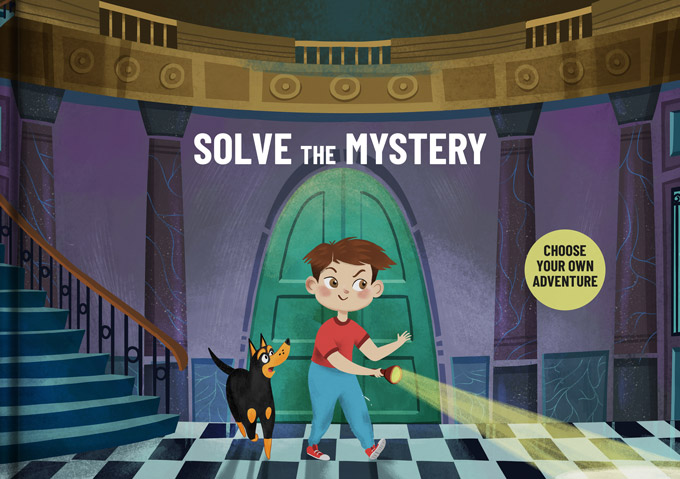 Solve the Mistery
The city has woken up to the news that someone has stolen the gold from the National Bank. Who could it have been? Suspense and fun guaranteed!
- For children from 6 to 8 years old.
- 68 pages full of suspense and mystery.
- A personalized "choose your own adventure" book.
$34.90

A super fun "choose your own adventure" type book. My son loves going page by page discovering the different possible endings. It is different from the rest as it is personalized.
ALIA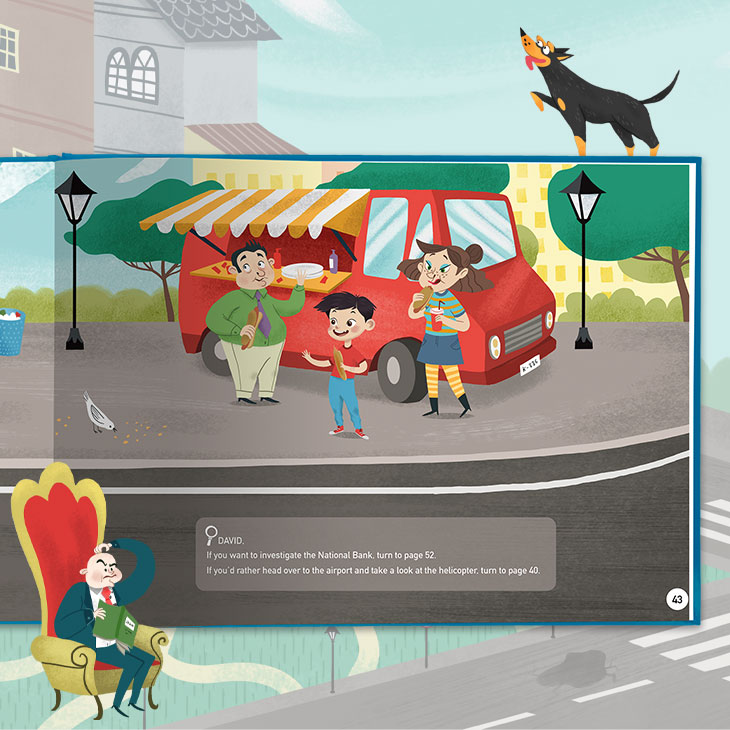 A fun-filled adventure packed with clues and riddles
Who doesn't enjoy playing detective? Turn your little one into the detective of the year with this new personalized adventure.
A book to experience new and fantastic adventures every time!
Attention! This personalized book should not be read continuously. On each page, you will have to choose between two paths and remember! You won't be able to go back. What if you make a mistake? You can start again and follow a different path until you discover the culprit.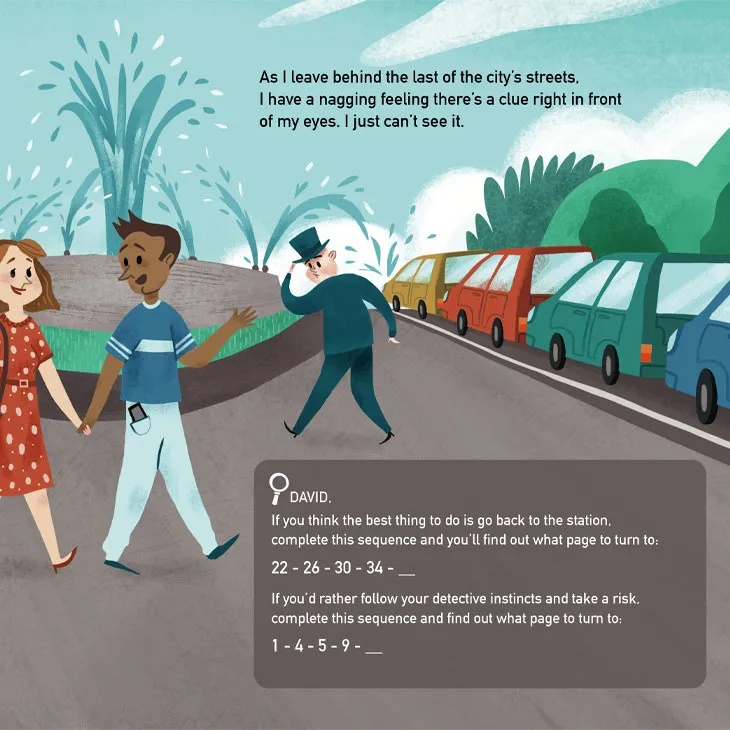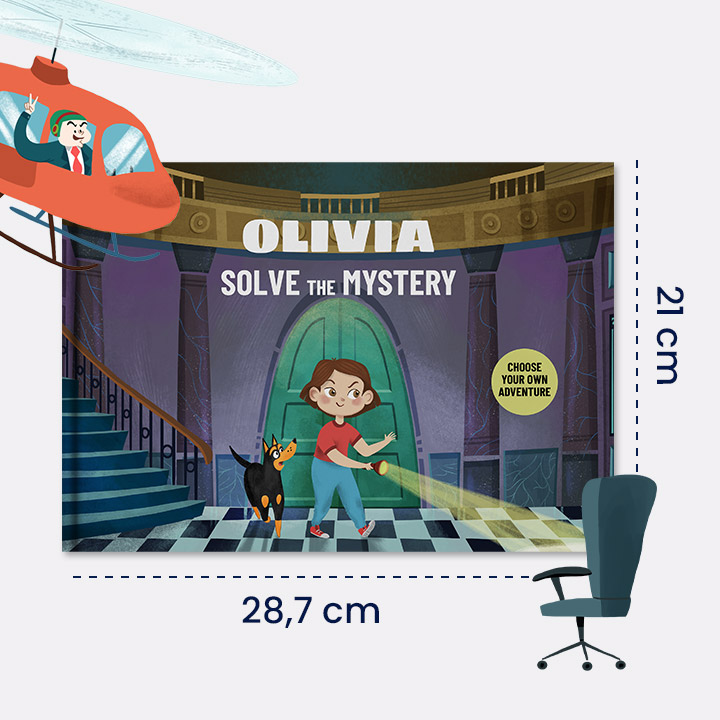 To take everywhere!
At least 38 high-quality and environmentally friendly pages, with a unique story full of intrigue and suspense.
That priceless
moment
when a child realizes they're the star of the story.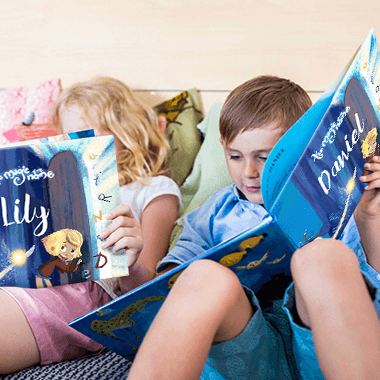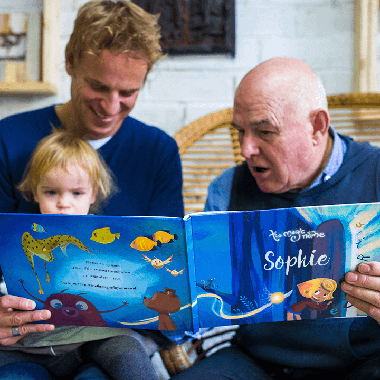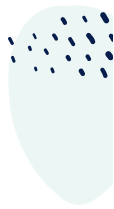 Making families happier, every day...
An adventure full of suspense. 100% recommended.

DAVIDDE

How fun is this book! We have a great time every time we read it.

ROBERTO

Apart from being a super cool detective book, it becomes the perfect gift because it's personalized.

CARMELA

I gave it as a birthday present to my nephew, and every time we read it together, we have a great time playing detectives.

MARIELA

This book is really cool, we love reading it at home. Sometimes we read it multiple times, discovering the possible endings it can have. My daughter loves it.

MARIA
I love this detective book.

LEO, 8

I guessed the enigma of the national bank thief on my first try!

ISABEL, 7

Super detective book.

XAVI, 6